Draper's Valley Presbyterian Church
Presbyterian Church in America
2755 Old Baltimore Road
Draper, Virginia 24324
540-994-9015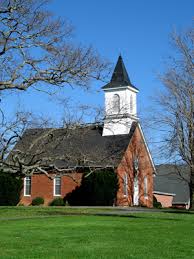 "Pursuing the Glory of God in all things."
VISION - MISSION - CORE BELIEFS
Welcome!
We are a Bible-believing, historically confessional Presbyterian church. Each week we come together to worship, consider our need for God's grace, reflect on the greatness of Christ's work, and follow God's call as his children. If you are already a member of, or regularly attend Draper's Valley PCA, we encourage you to see how you can become better engaged in the life of the church. If you have moved to our community or have otherwise been looking for a faithful church community, we welcome you and encourage you to join us. To all, we are glad that you have found us on the web. Come and meet us!
---
NEWS AND ANNOUNCEMENTS
Sunday, January 13, 2019
SUNDAY EVENING SERVICES & ACTIVITIES CANCELED
Dear Brothers and Sisters,
Due to present weather conditions the Session has determined that canceling the evening service is the best course of action to secure the safety and well-being of our church community. We will not have our regularly scheduled evening service. At the same time, we encourage you to use this time with your family to meditate on the goodness and mercy of our great God as that is found in the person and work of our Lord Jesus Christ. The following link is a brief article by Sinclair Ferguson on the 'great exchange' found in Paul's 'Epistle to the Romans.' Read it and be encouraged in the Gospel of our great God who loves us with an immeasurable deep and profoundly expansive love.
https://www.ligonier.org/blog/great-exchanges-romans/
Your servant in Christ,
Pastor Roland
---
---
WEEKLY SCHEDULE


Sunday

Early Morning Worship - 8:30 a.m.
Coffee Fellowship - 9:30 a.m.
Sunday School for all ages * - 9:45 a.m.
Morning Worship - 11:00 a.m.
Choir Rehearsal - 4:30 p.m.
Evening Worship - 6:15 p.m.

* Youth/Childrens Sunday School information

Wednesday

Supper in the Fellowship Hall - 5:45 p.m. (September - May . . . Suggested Donation - $2 ea. or $8 Family)

Children and Youth Classes - 6:30 p.m.
Prayer and Bible Study for Adults - 6:30 p.m.

Nursery available for infants to 2 yrs. old Sunday & Wednesday services.



About DVPC
Come to the About Us section to meet , and find out what we're all about!