Draper's Valley Presbyterian Church
Presbyterian Church in America
2755 Old Baltimore Road
Draper, Virginia 24324
540-994-9015
drapers.valley@dvpca.org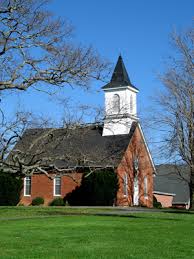 "Pursuing the Glory of God in all things."
VISION - MISSION - CORE BELIEFS
Welcome!
We are a Bible-believing, historically confessional Presbyterian church. Each week we come together to worship, consider our need for God's grace, reflect on the greatness of Christ's work, and follow God's call as his children. If you are already a member of, or regularly attend Draper's Valley PCA, we encourage you to see how you can become better engaged in the life of the church. If you have moved to our community or have otherwise been looking for a faithful church community, we welcome you and encourage you to join us. To all, we are glad that you have found us on the web. Come and meet us!
---
* * * 11:00 O'CLOCK WORSHIP SERVICE ONLY, SUNDAY, AUGUST 2 AT DVPC * * *
There will be NO 8:30 Morning Worship service or Sunday School on Sunday, August 2nd due to the number of families that will be attending Family Camp. We will, however, have Sunday Evening Service @ 6:15 p.m.
---
Please click on link above for information on how you can donate to Draper's Valley Presbyterian by shopping at Rural King from August 2-15, 2020.
---


Draper's Valley PCA is now open for worship for the following services:
Sunday Morning Early Worship Service – 8:30 a.m.

Sunday Morning Worship Service – 11:00 a.m. (Note that 8:30 & 11:00 is the same sermon and order of worship)

Sunday Evening Worship Service – 6:15 p.m.

Wednesday Evening Adult Bible Study and Prayer Meeting – 6:45 p.m.

Wednesday Evening Children & Youth Activities - 6:45 p.m.
We will also continue live-streaming the 11:00 a.m. service each Sunday.
At this time we are not having Sunday School, Nursery, or Choir.
We hope to add these back in the near future.
---


PLEASE JOIN US FOR

SUNDAY MORNING WORSHIP SERVICE

LIVE-STREAM ON YOUTUBE

SUNDAY, AUGUST 2, 2020

11:00 A.M.
Scripture Reading -

Acts 20:17-38
"Faith in Our Lord Jesus Christ"
Rev. Robert E. Davis
In order to prepare for worship, we suggest the following:
Print out the Order of Worship below in advance or have it available on a different device than the one on which you are watching.
Before 11:00 a.m. on Sunday, click on the link below. It should open to a YouTube page with a photo of our church building. If it does not open, copy and paste the link into your browser search bar. We will start streaming at 11:00 a.m. on Sunday. Some television sets are capable of playing YouTube videos. Go to the YouTube channel and search for Draper's Valley Presbyterian Church.
Click below to go directly to YouTube:
https://www.youtube.com/watch?v=q8DEgFddBkk


Click below to open Order of Worship document:
---
(Photos on Facebook page are public, so you do not have to have Facebook to view them. When it asks you to log in, just click on continue at the bottom)
GROUNDBREAKING CEREMONY
SUNDAY, MARCH 1, 2020

This officially begins the construction. We anticipate and trust that God will take us forward to the completion of the project and the use of this new facility in the decades to come, all to the Glory of God Alone!
(Note: 9 large images - may take a few minutes to load)
---
NEWS AND ANNOUNCEMENTS
Saturday, August 29, 2020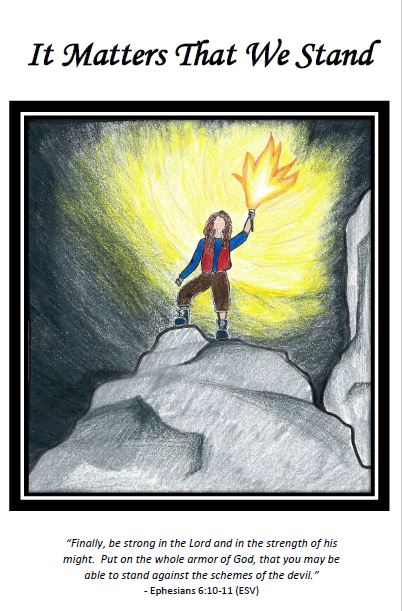 ---
UPCOMING EVENTS
FAMILY CAMP 2020: JULY 31 – AUGUST 2, 2020
---
The Gospel Reformation Network
"An Ordinary Red Brick Church"
by Robert Davis - March 28, 2019
---
WEEKLY SCHEDULE


Sunday

Early Morning Worship - 8:30 a.m.
Coffee Fellowship - 9:30 a.m.
Sunday School for all ages * - 9:45 a.m.
Morning Worship - 11:00 a.m.
Choir Rehearsal - 4:30 p.m.
Evening Worship - 6:15 p.m.

* Youth/Childrens Sunday School information

Wednesday

Men's Bible Study - 4:45 p.m.

Supper in the Fellowship Hall - 5:45 p.m. (September - May . . . Suggested Donation - $2 ea. or $8 Family)

Children and Youth Classes - 6:30 p.m.

Prayer and Bible Study for Adults - 6:30 p.m.

Nursery available for infants to 2 yrs. old Sunday & Wednesday services.



About DVPC
Come to the About Us section to meet , and find out what we're all about!