Draper's Valley Presbyterian Church
Presbyterian Church in America
2755 Old Baltimore Road
Draper, Virginia 24324
540-994-9015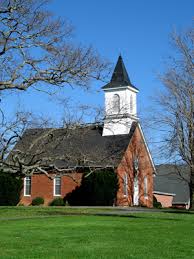 "Pursuing the Glory of God in all things."
VISION - MISSION - CORE BELIEFS
We are a Bible-believing, historically confessional Presbyterian church. Each week we come together to worship, consider our need for God's grace, reflect on the greatness of Christ's work, and follow God's call as his children. If you are already a member of, or regularly attend Draper's Valley PCA, we encourage you to see how you can become better engaged in the life of the church. If you have moved to our community or have otherwise been looking for a faithful church community, we welcome you and encourage you to join us. To all, we are glad that you have found us on the web. Come and meet us!
---

On Sunday, May 7, we officially began our capital campaign. With God's blessing, we will seek to raise sufficient funds to undertake various projects to improve our capacity to minister well to our church family and the world, and to provide a stronger foundation for future generations to pursue the glory of God.
Pastor Bob's sermons for the next 4 weeks will be about what it means to Pursue His Glory and how the campaign will help us to do so in precisely this place where the Lord has placed us. You can listen to these sermons right here on our website.
Please view the brief video below that highlights important features of the campaign project in relation to its theme.
We want this campaign to be a spiritual journey more than a classic fundraiser. We want every decision you make to be a spiritual decision before it is a financial one. We want the campaign to deepen our faith.
Our whole campaign is built on prayer. Our highest goal for the campaign is to have every member of the church pray the following prayers on a sustained basis from May 7 until Commitment Sunday, June 11:
"Dear Lord, what would you do through me to accomplish your vision
in our church? Help me discern a sacrifice for our campaign
that is meaningful and joyful."
Also, included below is our Case Statement and a list of FAQs' (Frequently Asked Questions and Answers)
If you have any questions, please direct them to
Frank Oglesby (540-320-3731 / frank.oglesby@dvpca.org">frank.oglesby@dvpca.org) or
Bill Fintel (540-980-0147 / claytorlakecjf@gmail.com">claytorlakecjf@gmail.com)
Sunday Sermons:
May 7, 2017 - "All to the Glory of God"
May 21, 2017 "Alamo or Aircraft Carrier?"
May 28, 2017 "Holy Temples to the Glory of God"
June 4, 2017 "Sacrificial Living"
---
---
WEEKLY SCHEDULE


Sunday

Early Morning Worship - 8:30 a.m.
Coffee Fellowship - 9:30 a.m.
Sunday School for all ages * - 9:45 a.m.
Morning Worship - 11:00 a.m.
Choir Rehearsal - 4:30 p.m.
Evening Worship - 6:15 p.m.

* Youth/Childrens Sunday School information

http://www.dvpca.org/docs/Promotion_Sunday_2016_insert.wpd.pdf

Wednesday

Supper in the Fellowship Hall - 5:45 p.m. (September - May . . . Suggested Donation - $2 ea. or $8 Family)

Children and Youth Classes - 6:30 p.m.
Prayer and Bible Study for Adults - 6:30 p.m.

Nursery available for infants to 2 yrs. old Sunday & Wednesday services.



About DVPC
Come to the About Us section to meet , and find out what we're all about!